Travel Medicine: Roadmap for Primary Care
Format: On-Demand Video
Fee: Free (registration is required)
Accreditation:
This session is not certified by the College of Family Physicians of Canada
Program Description:
A traveler's health and well-being while abroad will often rely on the practitioner's level of competence in providing the pre-travel primary care consultation. Travel health is a complex and dynamic medical specialty. Healthcare providers must understand this responsibility and be aware of the necessary elements of an appropriate pre-travel consultation, including in which situations to refer travelers to a specialty travel health clinic.

Learning Objectives:
Make pre-travel health recommendations based on travel itinerary, duration and style of travel.

Implement prevention strategies to reduce the risks of travel-related diseases.

Identify clinical conditions requiring a referral to a travel medicine specialist or travel clinic.
Industry Support:
This program has received an educational grant or in-kind resources from Valneva.
Speaker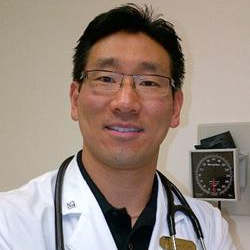 Brian Aw, MD, CCFP, CTH
Dr. Brian Aw completed his medical degree in 1992 and his residency in family practice in 1994. In his first year, he received the Doctor S.P. Kandel Prize for Proficiency in Patient Care. He first practiced travel medicine 26 years ago, while working in East York. Since 2000, Dr. Aw has been the Director of International Travel Medicine at clinics in metro Toronto and Richmond Hill. He earned his Certificate in Travel Health, C.T.H. in 2003 and has been appointed to the International Society of Travel Medicine (ISTM) Examination Committee for the certification of medical professionals in Travel Health since 2005. He currently acts as the Medical Director of the International Travel Clinic at the Ultimate Health Medical Centre in Richmond Hill. Dr. Aw is an active member of numerous associations, including the International Society of Travel Medicine and the College of Family Physicians of Canada. His Research of Travelers' Immunity to Vaccine-Preventable Infections was presented at the Fourth International Conference on Travel Medicine. Dr. Aw sits as the chair for the Canadian Travel Medicine Working Group, which promotes up to date travel advice for health professionals including most recently a Travel Medicine review article published in Canadian Family Physician. He also enjoys teaching all areas of health care on travel medicine and immunization to nurses, pharmacists, medical students and doctors. He is one of the key media advisors on vaccination in Ontario. He also is one of the prominent national CME reviewers for most vaccine accredited programs affiliated with the College of Family Physicians of Canada.
Slide Deck