Medical Breakthroughs - From Liquid Biopsies to Custom Immune Cells
Format: Live Video Stream from Pri-Med Canada 2019
Date: Saturday, May 11, 2019
Time: 11:30 am to 12:30 am EST
Fee: Free (pre-registration is required)
This program has been certified by the College of Family Physicians of Canada and the Ontario office for up to 1 Mainpro+ credit.
Program Description:
A glimpse into the future of medicine. This lecture will discuss all the upcoming technologies and platforms that will change how we practice medicine. Things like liquid biopsies and custom made killer cells for cancer. Our practice of medicine will be very different so lets embrace it grow with it.

Learning Objectives:
Understand the cutting edge developments in oncology.
Understand the latest in robotic surgery.
Understand the future diagnostic tests that we will be using.
Speaker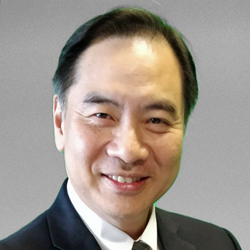 Peter J. Lin, MD, CCFP
Dr. Peter Lin began his studies in the Faculty of Science and Engineering at the University of Toronto in Toronto, Ontario. Midway through, he moved to the Faculty of Medicine, where he completed his studies and became involved in research. Over the years, it became apparent to him that there was a wide chasm between research and clinical practice, and he moved into clinical practice in primary care and eventually into teaching in order to help bridge this gap. He served as the medical director at the Health & Wellness Centre, University of Toronto Scarborough, for 7 years. Currently, he is the Director of Primary Care Initiatives at the Canadian Heart Research Centre. He lectures and speaks throughout the world and maintains two busy family practices in Toronto.

Dr. Lin is a consultant for Perspectives in Cardiology, and is on the editorial board of The Canadian Review of Alzheimer's Disease and Other Dementias (formerly, The Canadian Alzheimer Disease Review). He has been the chairman of the Dementia Congress in the US for several years. He has also served on the editorial board of Pri-Med, a US company that provides education for physicians. Dr. Lin received a teaching award from the College of Family Physicians in 2011.