Integrating Palliative Care Into Family Practice

Format: Live Video Stream from Pri-Med Canada 2019
Date: Friday, May 10, 2019
Time: 1:50 pm to 2:50 pm EST
Fee: Free (pre-registration is required)
This program has been certified by the College of Family Physicians of Canada and the Ontario office for up to 1 Mainpro+ credit.
Program Description:
This keynote lecture will make the case that Family Physicians/Primary Care Providers should incorporate a palliative care approach into their practices. The argument will be made that not only should palliative care be fully integrated into a family practice, but FPs/PCPs need to take ownership of palliative care much like they did when they assumed ownership of diabetes care and chronic disease management. Palliative care is core to the practice of family medicine in 2019. When patients are living with life-limiting illness, they and their families want to receive this kind of care from their most trusted and intimate health care provider – their FP/PCP. This is readily do-able and so important for patients and their loved ones. And the rewards that the FP/PCP who provides palliative care brings great satisfaction and meaning back to the practice of medicine.

Learning Objectives:
Discuss the recommended palliative care approach/model for FP/PCPs in 2019.
Embrace the critical role of the FP/PCP in collaborating with an inter-professional team to provide palliative care in the primary care setting.
Describe the palliative care skill sets/competencies required by the FP/PCP to provide primary palliative care to their patients.
Speaker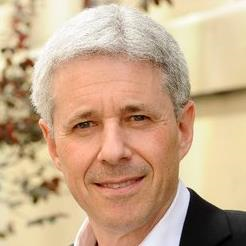 Sandy Buchman, MD CCFP (PC) FCFP
Dr. Sandy Buchman is an Associate Professor in the Department of Family and Community Medicine at the University of Toronto and practices palliative medicine providing home based palliative and end of life care with the Temmy Latner Centre for Palliative Care, Sinai Health System in Toronto. He also serves as a palliative care physician through the Palliative Care and Education for the Homeless (PEACH) program out of Inner City Health Associates in Toronto. He provides care for homeless patients who are at the end of life at a new Residential Hospice just established in Toronto (Journey Home Hospice). He practiced comprehensive Family Medicine for many years with special interest in Primary Care Cancer Care, Palliative Care, HIV/AIDS and Global Health - including volunteer experiences in South America and Africa. He is currently leading a group building a new Residential Hospice in Toronto. His academic interests include the Integration of Primary Care/Cancer Care, Primary Care/Palliative Care and the Social Accountability of Medicine. He was President of the College of Family Physicians of Canada in 2011-2012 and the Ontario College of Family Physicians in 2005-2006. He currently serves as President-elect of the Canadian Medical Association.