Do No Harm, Help Me Die: What if There is No Goldilocks Solution?
Format: Live Video Stream from Pri-Med Canada 2019
Date: Thursday, May 9, 2019
Time: 1:50 pm to 2:50 pm EST
Fee: Free (pre-registration is required)
This program has been certified by the College of Family Physicians of Canada and the Ontario office for up to 1 Mainpro+ credit.
Program Description:
We have now had nearly 3 years of experience since assisted dying legislation and policies were introduced in Canada. While opinions on Medical Assistance in Dying (MAiD) have changed over the years, controversy continues to surround the topic, with some arguing that elements of current policy are too restrictive, and others arguing against expansion of eligibility criteria. This session will review the Canadian experience and relevant international data, explore current controversies surrounding MAiD, and ask the tough question – if there is no "perfect solution", which mistakes do we want to make?

Learning Objectives:
Understand the evolution of Medical Assistance in Dying (MAiD) policies in Canada, and the Canadian experience with MAiD.
Appreciate the nature of suffering that can lead to MAiD requests.
Appreciate the implications of expanding or not expanding eligibility criteria for MAiD.
Speaker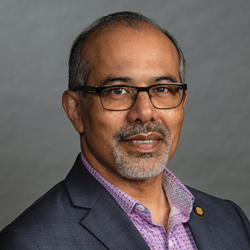 Sonu Gaind, MD, FRCP(C), FCPA, FAPA
Dr. Gaind is an Associate Professor with the University of Toronto Department of Psychiatry and Chief of Psychiatry/Medical Director of Mental Health at Humber River Hospital. Prior to joining Humber River in 2014 he worked as a psycho-oncology consultant at Princess Margaret Hospital for nearly a decade and a half. Dr. Gaind is co-Director of the Adult Psychiatry & Health Systems Division at the University of Toronto, amongst the largest divisions in the Department of Psychiatry. He serves on the Board and Executive of the Canadian Psychiatric Association (CPA), is an Executive Member and Medical Practice & Tariff Chair of the Ontario Medical Association Section (OMA) on Psychiatry and Chair of the OMA Relativity Advisory Committee, and a Past-President of both the Ontario Psychiatric Association and PAIRO. He represented Canada internationally from 2015 to 2016 during his tenure as President of the Canadian Psychiatric Association, and in October 2017 he was elected by the World Psychiatric Association (WPA) Assembly in Berlin to the Board of the WPA. Dr. Gaind has been actively involved in health policy development and advocacy since residency, and has been widely recognized with numerous regional, provincial and national awards for his teaching, advocacy and impact. He has helped form health policy and engaged medical colleagues across the province and country to be more aware of and advocate against policies that stigmatize and discriminate against the mentally ill. As Medical Assistance in Dying (MAiD) policies have been evolving in Canada, Dr. Gaind has testified in front of the Federal External Panel on Options for a Legislative Response to Carter v. Canada, the Provincial-Territorial Expert Advisory Group on Physician-Assisted Dying, the Special Joint Commons/Senate Committee on Physician-Assisted Dying, and the Senate Committee on Legal and Constitutional Affairs on issues relevant to mental health and mental illness that need to be considered in the MAiD framework. Dr. Gaind chaired the time-limited Canadian Psychiatric Association Task Force on Assisted Dying, was selected to sit on the Council of Canadian Academies Expert Panel on Mental Disorders and Assisted Dying, and has spoken across the country and internationally on the subject.