Puff a Day Keeps the Doctor Away?
Format: Live Video Stream from Pri-Med Canada 2019
Date: Thursday, May 9, 2019
Time: 8:30 am to 9:30 am EST
Fee: Free (pre-registration is required)
This program has been certified by the College of Family Physicians of Canada and the Ontario office for up to 1 Mainpro+ credit.
Program Description:
Review cannabis pharmacology, evidence, contraindication, potential benefits and harms. Address social benefits of cannabis legalization and regulation. Review cases in cannabinoid therapy.

Learning Objectives:
Understand the pharmacology of cannabinoids.
Understand the potential benefits and harms of cannabinoids.
Review cases in cannabinoid therapy management.
Speaker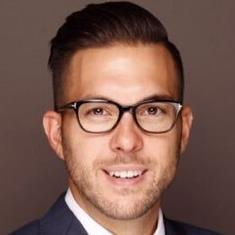 Michael Verbora, MBA, MD, CCFP
Dr. Michael Verbora earned an MBA from the Odette School of Business in 2009 and an M.D. from Schulich School of Medicine at Western University in 2013, before entering Family Practice residency at the University of Toronto. He is a member of the Canadian Consortium for the Investigation of Cannabinoids, Doctors for Responsible Access and the Canadian Pain Society. He has completed over 3,000 cannabinoid therapy consultations, and is a global medical expert in the field of cannabinoid therapy. He has given over one hundred presentations on cannabinoid therapy, including internationally to government, parliament and regulators. He has served as medical director for Canabo Medical Corp which operates over twenty clinics across Canada and now serves as Chief Medical Officer of Aleafia, a Canadian LP. He remains focused in clinic work as a student health physician, cannabinoid clinician, conducts palliative house visits and serves as a delegate on the Ontario Medical Association. He currently sits on the executive of the Ontario Medical Association Cannabis Interest Group.